The 2023 Great Lakes Meteorology Conference will be hosted on April 22nd, 2023 from 9am-7pm in the Harre Union Ballrooms. The theme for this year will be "Exploring Earth" in celebration of Earth Day!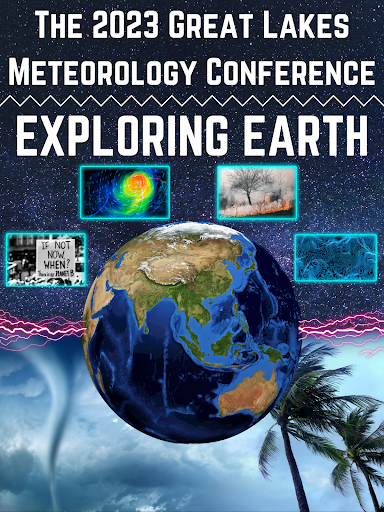 Registration for GLMC 2023 is now officially closed. If you have any questions regarding your registration status for the conference, please reach out to Skylar Gertonson at skylar.gertonson@valpo.edu
This year, payments will be taken in cash, card, or check. If you will be paying via card, please utilize the link provided here. If you will be paying via cash/check, please pay AT THE DOOR.
Follow our social media for updates on speakers and presentations that will be occurring at GLMC! We look forward to seeing you all there!