2020 Officers:
President: Brennan Dettmann
Vice President: Anna Gendusa
Treasurer: Richard Minor
Secretary: Sophia Sagrestano
Sophomore Social Chair: Alexa Minton
2019 Officers:
President: Seth Tacke, Seth.tacke@valpo.edu
Seth Tacke is a Senior Meteorology major with a minor in GIS. He is from the rural village of Campbellsport, Wisconsin where his passion for the weather was born. Seth's infatuation with weather started from a very young age, including gulf coast hurricanes, tornadoes in his back yard, and beautiful summer days. He was always trying to wrap his head around what was going on and why. This led him to study the atmosphere at Valparaiso University. In addition to be the President of the NWI AMS/NWA he is Vice President for the Valparaiso University Emergency Management Organization (VEMO) and the Phi Delta Theta Fraternity. In addition Seth is also working as a Ambassador in Admissions, giving a students unique perspectives of the beauties of Valparaiso University. Upon graduation he is hoping to work within the field of operation meteorology making important forecasts for clients. Outside of meteorology Seth loves spending his time being outside, being with friends, and catching up with local sports teams.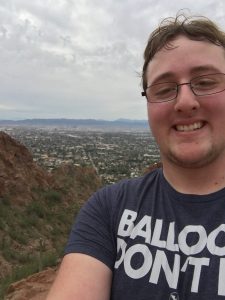 Vice President: Brennan Dettmann Brennan.Dettmann@valpo.edu
Brennan Dettmann is a junior meteorology major with a minor in mathematics. While away from Valparaiso, he spends his days in the great city of Green Bay, Wisconsin, so you already know that he is a fan of the legendary Green Bay Packers. When he was just a wee kid, Brennan would wake up early every morning before school to watch the news and inform his family what the weather was going to be for the day. However, he did not fully decide to pursue meteorology until he visited the campus of Valparaiso University and he is beyond ecstatic that he chose to learn about the mysteries of mother nature and share experiences with the awesome meteorology department at Valpo. Outside of AMS, Brennan is also a member of the Valparaiso University Storm Intercept Team, Christ Honors College, works at the Harre Union as a Building Manager and is a NOAA Hollings Scholar!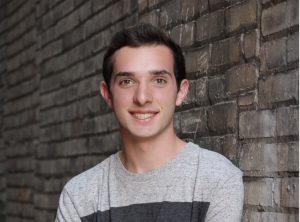 Treasurer: Brenda Herman, Brenda.herman@valpo.edu
Brenda is a senior Meteorology major with a GIS minor. She is from a small town on the Illinois – Wisconsin border called Antioch, IL. Her love for Meteorology started out from an interest in natural disasters that lead to mainly severe weather. When she graduates, she hopes to work as an aviation meteorologist forecasting for an airline. Outside of the MET department Brenda is the President of Japanese Club and Valparaiso Emergency Management Organization (VEMO), and a member of Earthtones. In any free time she can find, Brenda likes to watch anime, listen to Nightcore, and dreams of traveling the world and has already been to Japan and Italy.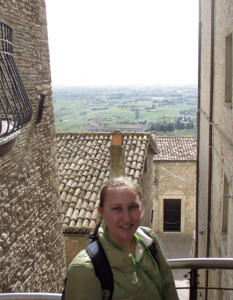 Secretary: Angela Mose, Angela.mose@valpo.edu
Angela Mose is a senior Meteorology major, German minor from the booming metropolis of Kokomo, Indiana. Her interest in weather started in high school, much later than the norm; however, she has always avidly watched radar since she was young. Outside of AMS, Angela is the President of Valpo Women in STEM, a member of VUSIT, and a Peer Tutor with the Academic Success Center. She absolutely loves dogs and the How to Train Your Dragon trilogy. Despite living in Indiana her entire life, she is a big fan of the St. Louis Cardinals.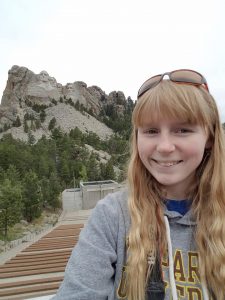 Sophomore Social Chair: Anna Gendusa, Anna.gendusa@valpo.edu
Anna Gendusa is a sophomore Meteorology major with minors in GIS and Mathematics from Carol Stream, Illinois. Her path to becoming a meteorologist started when she was eight years old and an EF1 tornado touched down in the next town over. From that, she adimately watched the ABC7 Chicago 10 P.M. news with her favorite meteorologist, Jerry Taft, to learn as much as she could about the weather. Outside of AMS, Anna is involved with the VU Storm Intercept Team, WVUR, VUTV, Secretary for the Alpha Phi Omega Service Fraternity, and Vice President of Public Relations for Valparaiso Women in Stem. Aside from meteorology, Anna considers herself an avid sock collector, bike rider, and dedicated Minnesota Vikings and Price is Right fan.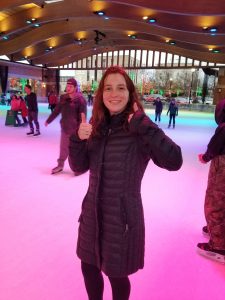 Faculty Adviser: Craig Clark
http://www.valpo.edu/geography-meteorology/about/faculty-and-staff/craig-clark/