2020 Officers: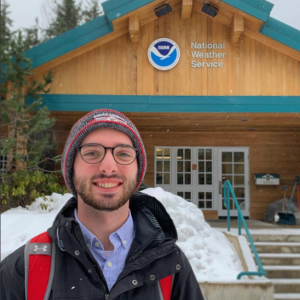 President: Brennan Dettmann brennan.dettmann@valpo.edu
Brennan Dettmann is a senior meteorology major with a minor in mathematics. While away from Valparaiso, he spends his days in the great city of Green Bay, Wisconsin, so you already know that he is a fan of the legendary Green Bay Packers. When he was just a wee kid, Brennan would wake up early every morning before school to watch the news and inform his family what the weather was going to be for the day. However, he did not fully decide to pursue meteorology until he visited the campus of Valparaiso University and he is beyond ecstatic that he chose to learn about the mysteries of mother nature and share experiences with the awesome meteorology department at Valpo. Outside of AMS, Brennan is also a member of the Valparaiso University Storm Intercept Team, Christ Honors College, works at the Harre Union as a Staff Supervisor and is a NOAA Hollings Scholar!
Vice President: Anna Gendusa, anna.gendusa@valpo.edu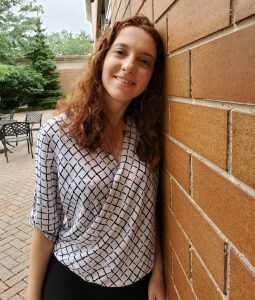 Anna Gendusa is a junior meteorology with a complementary mathematics major from Carol Stream, Illinois. In 2008, an EF1 tornado touched down in Bloomingdale, the town next over. The coverage of this severe weather event by the team at ABC7 Chicago influenced Anna to pursue her dreams to be a meteorologist. From that point on, Anna learned as much as she could about different weather phenomena and has not stopped learning. Outside of the meteorology department, Anna is involved in Alpha Phi Omega, VUSIT, Video Editing Director for VUTV, and Desk Attendant for the Student Organization Suite in the Harre Union. She is an avid watcher of "The Price is Right" and loves quoting "The Office." A bonus fact is she loves to collect novelty socks, and her collection is continuing to grow!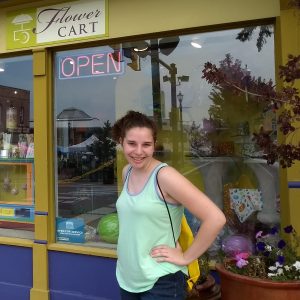 Secretary: Sophia Sagrestano, sophia.sagrestano@valpo.edu
Sophia Sagrestano is a senior meteorology major, mathematics minor from New Hartford, New York. Her interest in weather started at the age of 9 when she started watching her local meteorologists, so she knew whether to bring the umbrella or wear the snow boots. However, she was unsure whether she wanted to pursue meteorology until she decided to throw caution to the wind and try majoring in it at Valparaiso University with the coolest department on campus. Outside of AMS, Sophia is a member of the VU Storm Intercept Team, VU Women in STEM, Christ College, and Women's Choir. When not doing one of these activities, she reads, walks around outside, plays video games, watches movies, play cards, and spends time with family and friends.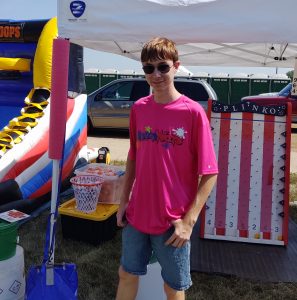 Treasurer: Richard Minor, richard.minor@valpo.edu
Richard Minor is a sophomore meteorology and mathematics major from Kingsford Heights, Indiana. He has always been fascinated in all types of severe weather, developing an interest through watching Twister and the National Geographic on Hurricane Katrina. The summer before college, Richard realized he wanted to spend his life researching Earth's weather to help improve warning systems and technologies. He decided to study at Valparaiso University, in a county right next door. Richard is also on the VU Storm Intercept Team, Jazz Band, and Christ Honors College. He spends his summers with the family carnival business, and volunteers throughout the year with Scouts BSA's Order of the Arrow service program. He's always down for a Pokémon card battle or any board game, and enjoys open world pc games, backpacking, and hanging with his college friend group.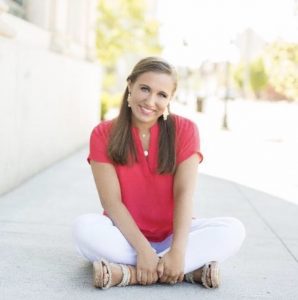 Sophomore Social Chair: Alexa Minton, alexa.minton@valpo.edu
Alexa is a Sophomore Meteorology and Secondary Education Major with a Complimentary Math minor. She has been interested in weather since she was little and has a particular favor towards clouds! She is from a very small town called Granville, Ohio and though she is a little far away – she considers Valpo her second home. Alexa is additionally involved in VUSIT, MSEED Scholars and is the Weather Director for VUTV. She adores the Valpo Meteorology Program, and can't wait to participate in all the amazing things AMS does for the program and the university as a whole!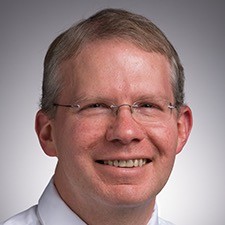 Faculty Adviser: Craig Clark
http://www.valpo.edu/geography-meteorology/about/faculty-and-staff/craig-clark/