Author: Zoe Henkes
Location: San Jose, Costa Rica
You'll probably hear this from anyone who has spent a semester abroad, but it's so true—the time goes by so quickly.  One day you're arriving, overwhelmed by so many new people and customs, and the next, you're leaving the new family and friends that you've grown to know and love.  However, that is one of the beautiful things about study abroad as well.  You get to share the culture of your host country with that of your native country.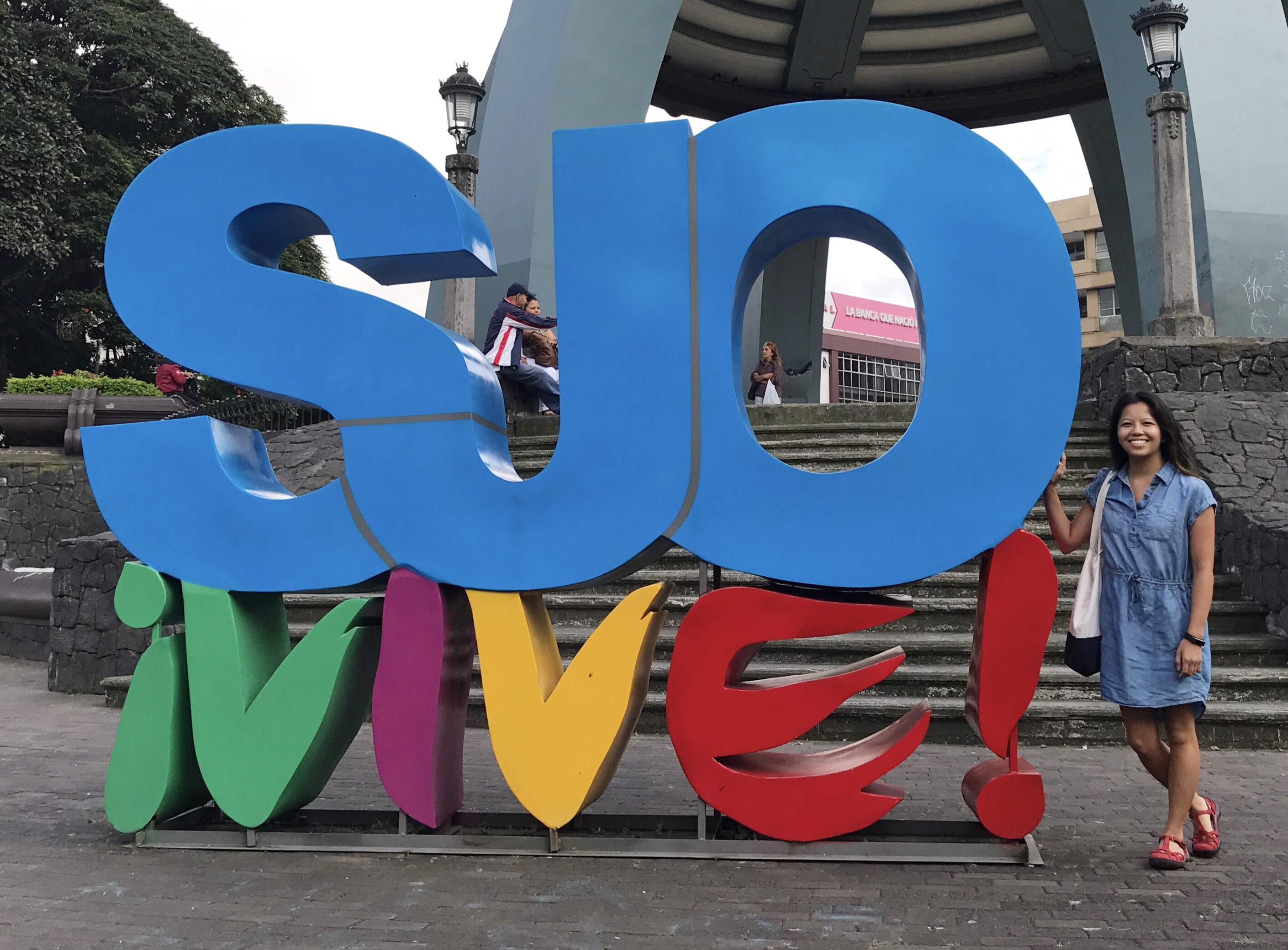 One of the first things you should know about Costa Rican culture is what is known as "tico time."  This phrase refers to Costa Ricans' (ticos) tendency to lose track of time.  A few phrases you might hear include "tranquilo" and "suave," which are synonyms meaning something along the lines of "chill" and "easy." In the same sense, Costa Ricans spend a lot of time on greetings and goodbyes.  For example, if you are having coffee with a friend, even if you are getting up to say goodbye, you could be there for another 30 minutes chatting.  Since being back in the United States, I feel that I am more calm and relaxed about my schedule.  This could be just the fact that it's winter break and I don't have schoolwork to worry about anymore, but I also definitely cannot discount the tico lifestyle that I lived for the past few months.
Next, one of my favorite customs from Costa Rica was afternoon coffee time.  Around 3 or 4 o'clock on most afternoons, Costa Ricans gather in the kitchen for afternoon coffee.  The coffee was always excellent—it was made with a traditional Costa Rican coffee maker known as a Chorreador.  The coffee was always so smooth, and my host mom always added the perfect amount of cream and sugar.  In addition, there were always rich breads, pastries, or cakes to go along with the coffee.  Then, we'd all enjoy our coffee together with family and friends alike.  Overall, it was such an amazing time of fellowship and tradition which I'd like to incorporate more in my time with my family in the United States.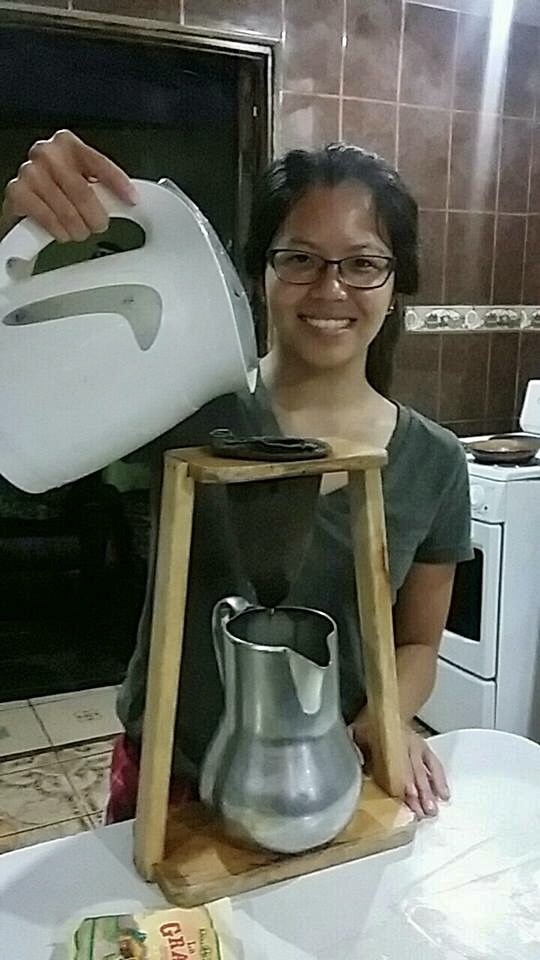 Lastly, I can't tell you enough how much I enjoyed the food in Costa Rica.  A few new vegetables that I tried were "chayote," which can be described as a cross between a celery and a potato, and "yuca," which is like a very dense, starchy potato.  An interesting fruit that I tried is called "granadilla," which is sort of like a pomegranate, as the seeds are coated with a jelly-like sac, but it has a tarter taste.  Furthermore, there were plenty of meals containing beans and rice, but there were also different varieties of soups, pastas, fried chicken, and more.  However, one of my favorite meals is called "gallo pinto," translated to spotted rooster.  This is a very simple, yet traditional dish eaten in both Costa Rica and Nicaragua that is made of beans and rice.  In Costa Rica, it is usually eaten for breakfast, alongside with a scrambled or fried egg.  Another dish I really enjoyed was a dessert called "arroz con leche," the same thing as rice pudding, and is best-served warm.  My host mom graciously shared with me the recipes of both gallo pinto and arroz con leche, so I will attempt to make them both for my U.S. family over the break!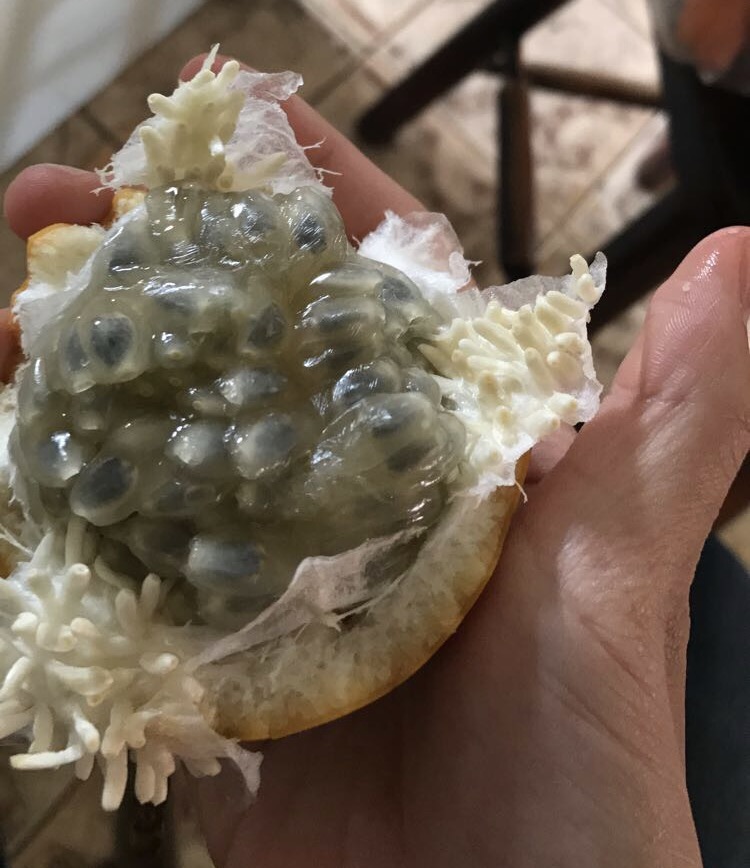 In the end, while it is so great to finally be home in the U.S., I realize more and more the things that I miss from my time abroad.  My host family was so kind and welcoming to me and really did an amazing job of engaging me in Costa Rican culture.  Now, I have the privilege of sharing that culture with my family and friends at home.