Author: Ian Olive
Program: Reutlingen, Germany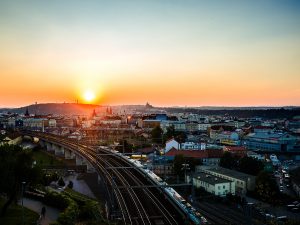 The Czech Republic is a country with many faces and a rich history dating over a thousand years. It was first known as the Kingdom of Bohemia, which flourished in the area of central Europe with its music and arts. It was later incorporated into the Soviet Union under the Warsaw Pact where it was known as Czechoslovakia. In the late 1980s, the country went through another political change and quickly evolved into the Czech Republic we know today. Very few cities can accurately show the amount of change and evolution that has happened in Europe quite like Prague can. From Soviet era architecture that is painted in vivid colors to classic Gothic cathedrals to traditional Bohemian capital buildings, Prague has it all.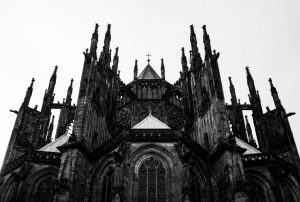 Prague Castle, Ian Olive
I spent four days in Prague, which is just enough time to get to know the layout of the city and see some of its famous attractions. Old Town Plaza, Charles Bridge, and the Prague Castle are all must see landmarks. The Botanical Gardens as well as the Pub Crawl are all things that one must do while there. The city is a glorious melting pot of architecture and culture with endless things to see. Taking the bus or train from Leipzig is super easy and lodging is very affordable. Don't hesitate to check out Prague and the rest of the beautiful Czech Republic.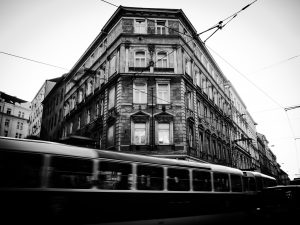 My airbnb was in this 500-year-old building.