Author: Jessica Hanson
Location: Newcastle, Australia
Well, I've officially survived three weeks here in Australia! It's been crazy getting into the swing of things, but I've found fun friends and activities to keep me busy and figured out how to shop and cook for myself! It's definitely weird getting adjusted to a new country, but the experience already has been absolutely amazing!
Over the last three weeks, I have done everything from checking out new places to Australian dancing to beach clean ups or just hanging out at the beach and so much more! Before starting the semester, I was really nervous that I would get here and not find anyone to hang out with or activities to keep me busy, but I promised myself I would get involved so that my limited time here in Australia would not go to waste! This last week was a bit less exciting as I've been battling off a cold for a week now, but I didn't let it totally stop me from exploring and doing stuff around Australia. It's definitely paid off to put myself out there- everyone here is so nice and welcoming, and, of course, they do love the American accent!
So here's just a sneak peek into everything I've accomplished while I've been here so far. I haven't done much traveling yet as I am at the mercy of the public bus and train system, but those adventures are coming very soon, so stay tuned! 🙂
Recreational Activities:
Perhaps the weirdest thing I've done so far is decide to join my building's Girls Touch Rugby Team! I figured it was a great way to meet some girls in my building while getting some physical activity in at the same time. I had no idea what I was doing, but the girls were heaps helpful and at least I get the rules now (I think!) We lost our first game last Monday but at least it was fun!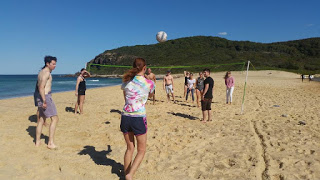 I've been looking for some dance opportunities here in Australia since I miss my beloved Valpo Ballroom Team so much… While they don't have much ballroom dancing in the area, I have thankfully found a few opportunities! One was a classic Australian Bush Dancing night, which I can't describe as anything other than the kind of choreographed dancing you always see at Old English Balls- but country style! And the other is a place called Club Jive over in the city that teaches Modern Jive (not to be confused with ballroom Jive). It was great to get dancing again and, like all other social dancing I've been to, I was by far the youngest in the room!
Although their mild winter of 60-70 degrees is nothing like the cold Wisconsin winter I'm used to, it still is a bit chilly to go to the beach. However, we did have a lovely day hanging out with other international students at Glenrock beach playing cards, ultimate frisbee, and sand volleyball!
My lovely friend Rosie was nice enough to take me with her to the Newcastle Farmer's Market last weekend for my weekly supply of fresh fruits and veggies! Cool to see, but nothing extraordinary here- it was a pretty big spread of lovely local produce and handmade food items typical of an American farmer's market.
Last but not least, I was feeling lazy and needed a day to hit the city and explore. Original plans to do a Memorial Walk along the cliff were derailed by rainy weather, so me and my friend Jade improvised and hit two of the museums in the city- the art gallery and the steel workers museum. Pro Tip- if you have the chance, always go to museums with someone who knows the culture- Jade was by far much more informational at answering some of my questions and giving me insights into Australia than simple exhibit descriptions could ever be!
Environmental Involvement:
One of my hopes choosing to study in Australia was that I would learn heaps of interesting things about the environment and ways that the Aussie culture promotes its upkeep and preservation. In addition to the wonderful things I am learning in my Sustainable Society class, I am part of the Newcastle University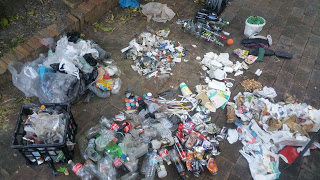 Student Environmental Club (NUSEC) on campus which keeps me updated on all the environmental activities going on during the semester. So far, I have participated in two beach clean ups and gone to three different environmental info/speaker events focusing on climate change and sustainable practice. It's been fun to get involved and learn about the policies and practices of a new country!
And the crowd favorite- Parties!:
First- Autonomy Day! Autonomy Day is a huge deal here at University of Newcastle! It happens during second semester every year during the first week in August and commemorates when University of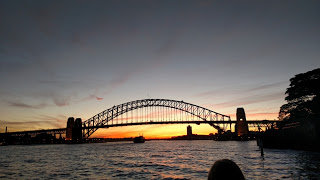 Newcastle became an independent campus from University of New South Wales. Apparently their autonomy is a huge deal since they've been celebrating it for over 50 years!
  Second- The Sydney Harbor Boat Party! Now THIS was another once-in-a-lifetime experience that could not have happened on a more beautiful day! The Exchange Student Network here on campus organized an event for any University student to come hang out for a lovely evening on a 3.5-hour cruise around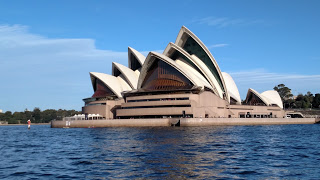 the Sydney Harbor! We went under the famous Sydney Harbor Bridge and passed by the Sydney Opera house. The coast and skyline was beautiful during sunset and it was a perfect night to meet new people and hang out without a care in the world. If you ever get this opportunity, 10/10 recommend!
Well that's all I have for you today mates! Sorry I'm a little light on specific pictures, I guess I didn't take as many during my fun outings as I would have liked! Thanks for reading and I'll see you in a couple weeks 🙂
Jessica