Blogger: Alyson Kneusel
Program: Reutlingen, Germany – Study Center
One of the things I was most curious about when I chose to study abroad in Germany was the difference between our cultures. I wanted to know if they were different, and in which ways. Through my own experiences, as well as by talking to a number of Germans, I think I have really started to get a better feel for our cultural differences.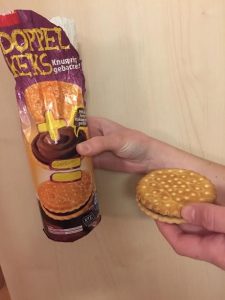 Of course there are numerous small differences, such as the availability of foods. Many brands, such as Reese's Peanut Butter Cups and Goldfish, are simply not available in Germany. Instead, they favor snacks such as Doppel Keks, which are essentially two crackers with chocolate in between them. Also, when you go to the super market, you cannot forget to bring your bag, as they do not provide bags and you will have to buy one! The small differences continue at restaurants as the waiters do not return constantly to your table, tip is much smaller, and water is the same price as Coca-Cola.
Besides these rather mundane cultural differences, there are also some more significant ones. The Germans are much more environmentally friendly than most people in the United States. They have five different trash receptacles for trash disposal. Also, their newer cars have special diesel regulations, they walk (and bike) much more, and they make extensive use of public transportation. Nearly every town has a stop on the Deutsche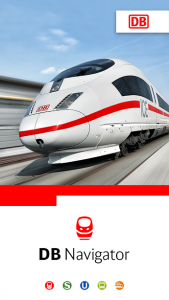 Bahn line, which is the German rail system. I love that I can pull up the DB app on my phone and buy an e-ticket across the country within just a minute or two. There is simply nothing like that in the USA!
Perhaps some of the most fundamental differences lie in our cultural economic and political perspectives. In my experience, Germans are extremely well informed about world politics and extremely open to discussing them. It has happened more than once that I have learned something about recent USA events from my German professor before seeing it on the news myself. In terms of economics, they have a heavy focus on what is called the Solidarity Principle. This is more or less the idea that people contribute to the wellness of others through a number of compulsory insurances and taxes. Although this is very different from the USA, I have learned to appreciate how it works for them.
All these differences, however, are nowhere near the number of similarities I have noted between our two cultures. Both our countries take pride in being a democratic society which produces educated people who produce top products and research in automotive, technological, chemical, and pharmaceutical fields. We both value human rights and desire to use what we have to help those who are in need. This, more than the availability of Goldfish and Reese Peanut Butter cups, is a significant avenue by which to judge the connection between our peoples. I find the sum of our differences to be interesting, yet insignificant compared to our shared values, and that is what is truly significant for future relations between our countries.
Until next time,
Alyson Kneusel