Author: Kate Mitchell
Location: Osaka, Japan
Pronouns: She/Her/Hers
With final exams right around the corner here at Kansai Gaidai, it means that my time left in Japan is growing short. Once exams are over, I only have a week left in Japan. I plan on spending that week with friends and finish buying last minute souvenirs for friends and family back home. Leaving after a semester studying abroad is bittersweet. Part of me is excited to go back to Valpo and see everyone at home again. My family got a new puppy named Cooper and I'm so excited to meet him. I've literally been waiting months to get to see him for the first time! But on the other hand, I'm going to miss my friends and life here in Japan so much. Some friends are actually coming home with me since I met lots of other study abroad students that live around Chicago like me. But my Japanese friends will literally be a world away and they won't be the only thing about Japan I'll miss.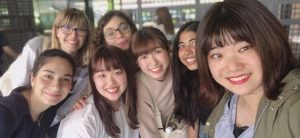 I'll definitely miss the conveniences of Japanese life. Being able to walk ten feet to go to a convenience store or conbini that sells everything you could possibly want is a luxury that cannot be understated. I'll miss being able to take a train to anywhere I want to go even if it's across an entire country. I'll miss seeing people walk their adorable Shiba Inu (my favorite dog in the world). Seriously, these dogs are everywhere and they're super cute! One of the things I'll miss the most are all the vending machines where I can instantly buy water, juice, coffee and more. As a cross-country runner who is used to running around towns with no water in sight, I'll be thinking about these vending machines a lot when I get home. All these reasons for missing Japan are a little silly, but they are all part of why I love Japan so much. However, I won't be gone for good.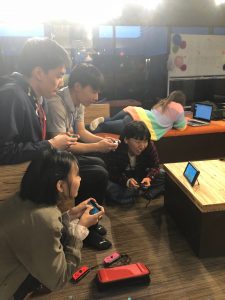 My time studying abroad in Japan has helped me figure out my future. I've wanted to work in Japan for some time now but lacked the confidence that I'd actually be able to do it. But after being here for almost 5 months with the support of all the wonderful people I've met in Japan, I feel like I can do it. I want to be an English teacher in Japan at least for a little while and I've gotten to practice teaching with Japanese students here. My Japanese professor has helped improve my Japanese by leaps and bounds, but also shown me ways I can better learn Japanese in the future which I'll have to do on my own starting next year. I feel more determined than ever to go after my goal of working in Japan after my studying abroad experience and I'm immensely grateful for that. I know that I'll be returning to Japan soon to follow this dream, so I won't have to live without conbini and Shiba Inu for too long.