Paris!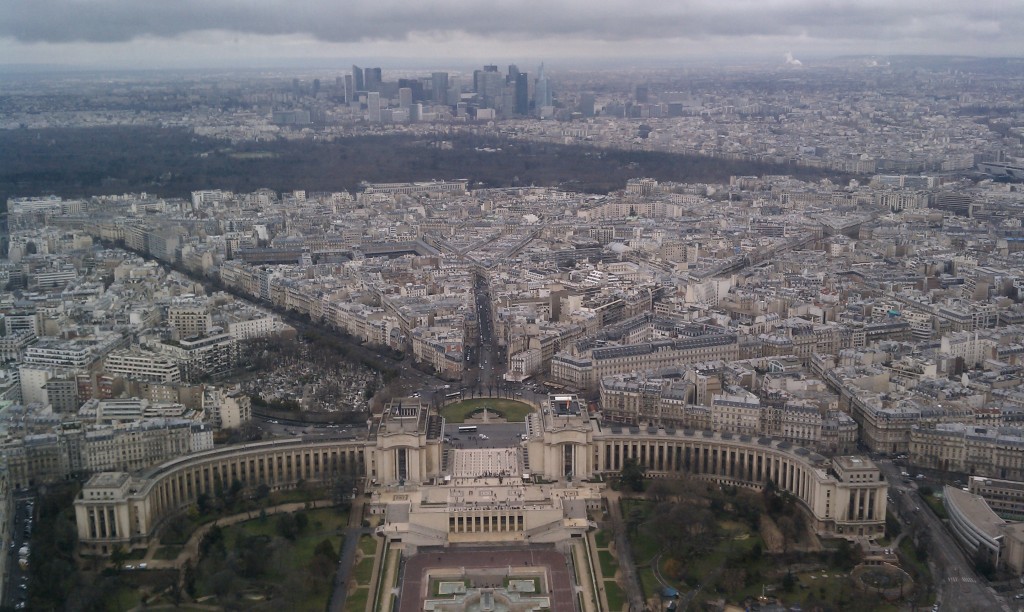 We were finally able to cross "Paris" off of our unofficial must-travel list and it was almost everything we thought it would be! After a short flight of just over 2 hours, we were in Beauvais (RyanAir's cheap "Paris" airport that is actually an hour north) and were on a bus to Paris. Since none of us know any French beyond "yes, no, hello, goodbye, and thank you," it was immediately apparent this would be somewhat of a challenge since almost no one speaks any English or Spanish. Anyway, we finally found a taxi that knew where our hostel was since the first 2 didn't have an idea.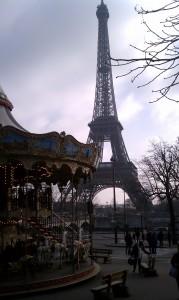 The hostel was nice, very clean, the staff spoke English, French, and Spanish, and they offered several services for a cheap price. It was also a 30 minute walk to the Eiffel and less than 10 to a metro station. I would definitely stay there again and for reference if anyone is looking for a cheap place in Paris, it's called "Aloha." After we tossed our bags in the storage closet, we headed out for the Eiffel Tower!
Since the line to get elevator tickets was, literally, at least 500 people long, we waited 5 minutes and got the walking tickets. It was extremely cold that weekend and the walk must have taken us over an hour to get to the second level minus the time we spent walking around the first level. Since we couldn't walk from the second level to the top, we bought elevator tickets which ended up costing the same as if we had bought them on the ground but we didn't have to wait in the long line so it was a fair trade-off. The view from the top is spectacular!
We also went to the Trocadéro (seen in the foreground of the large photo) which is a popular spot to take pictures of the Eiffel. Later on day 2, we met up with my friend Charlotte and she showed us around the Arc de Triomphe and went to dinner at a Japanese restaurant. The third and final day was the busiest but the most fun by far! Early in the morning, we went out to see the Eiffel one more time and then went to the Louvre, Sainte-Chapelle, Notre Dame, and walked along the Seine for a bit. We thought about going to the catacombs but they were closed by the time we looked into it. We had a really productive day so I won't miss it in the least.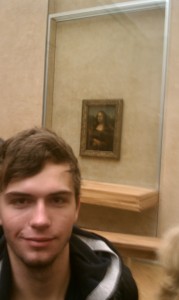 Paris was almost everything we expected except for the cold and the prices. It was ridiculously cold even though I'm told it's normally much colder with snow. The prices there are enough to make you not want to go back but it is possible to find a few moderately cheap places if you look. Bakeries tend to be fairly cheap and you can buy a whole baguette for just a euro. Chinese restaurants are also reasonably priced but don't expect to find many cheap French restaurants.
If you'd like to see all the photos I took in Paris (about 200) check out my Picasa page (http://bit.ly/y5AyqU). You can also follow me on Twitter for more day-to-day posts (https://twitter.com/#!/SpainJordan). I also have trips planned to Portugal, England, and Switzerland/Germany in the coming months in addition to my normal Spain postings so look out for those!