Author: Julia Riordan
Location: Cambridge, England
Pronouns: She/Her/Hers
I will embarrassingly admit that my decision to study abroad was influenced by the social media posts of those who have studied abroad before me. Their posts were seamlessly edited and unbelievably beautiful. Above all, these images subtly remind social media users of what can be made possible by studying abroad. By studying abroad, we can easily travel between other countries and see beautiful, exotic places in person. Perhaps I was a bit naive before arriving in England, and my perceptions of travel were distorted. It seemed both inexpensive and ever-possible to visit parts of the world that felt unbelievably far from Valparaiso. Yet, the experience of studying abroad has taught me not only how to travel to these exotic places, but also how to manage my expectations regarding travel.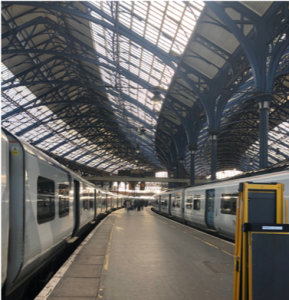 A couple friends and I decided that we wanted to travel to Vienna, Austria for an upcoming weekend. Being slightly naive, we believed that we could cheaply book tickets and rooms at a safe hostel just a couple days before leaving. Yet, planning a weekend trip involved many more logistics than we initially believed. For example, we needed to find a train from Cambridge to London. From the London train station, we would have to take a train to the airport. Upon landing in Austria, we will need a way from the airport to the hostel or hotel. At this point, we would have taken two trains, a plane, and a taxi/uber. I could have never anticipated the amount of planning that such a short weekend trip would be.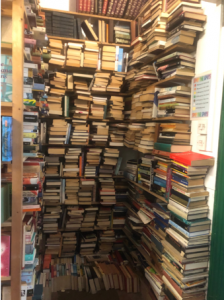 It was difficult for me at first to accept the reality of traveling. It can be expensive, and can be incredibly challenging to plan. How could travel seem feasible yet feel so incredibly overwhelming? Yet, I am slowly realizing that  rather than finding ways to make travel more feasible, whether by research or by careful planning, I should manage my expectations regarding traveling.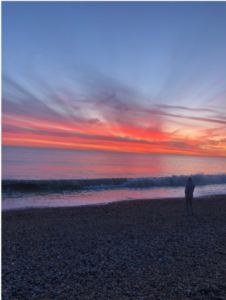 This weekend, my friends and I traveled to a beautiful coastal town called Brighton. I had many expectations about the cleanliness of our hostel, or even the appearance of Brighton. Often times, my expectations were unrealistic, and I found myself slightly disappointed. This is not to say that Brighton itself was underwhelming. Rather, I was comparing Brighton to my preconceived and unattainable expectations. When I had little to no expectations, I began to enjoy my time in Brighton. I began to realize that if my expectations were not met, feelings of hesitation or anxiety followed. By setting these expectations which I believed would help me to have a better trip, I was under-appreciating the beauty of the city around me.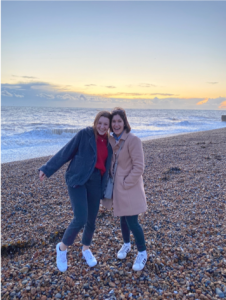 There is no straightforward way to manage one's expectations. Our social media use has a definite role in shaping these expectations and reminding us of them. We can't flip a switch and suddenly forget our preconceived notions about a particular place. However, by acknowledging these expectations, we can learn to manage them. I was initially disappointed by our hostel. It was rather dirty and dark. It was not as friendly as I had hoped and the environment of the hostel felt harsh. However, my friends and I ended up befriending a Canadian girl named Sabrina in our hostel. We quickly became friends and she accompanied us for the rest of the weekend. My perception of our hostel shifted immediately. I no longer saw the hostel as simply dirty, loud or uncomfortable. Rather, the hostel was also a place to meet people from all over the world. My most cherished memories from my weekend in Brighton were the unexpected moments. It is not that we should travel without expectations. Yet, we should not allow these expectations to control our experiences. Rather, we should quiet these expectations and open ourselves to new and memorable experiences. In my experience, when I can quiet my expectations, I can further immerse into the travel itself and create lasting memories.