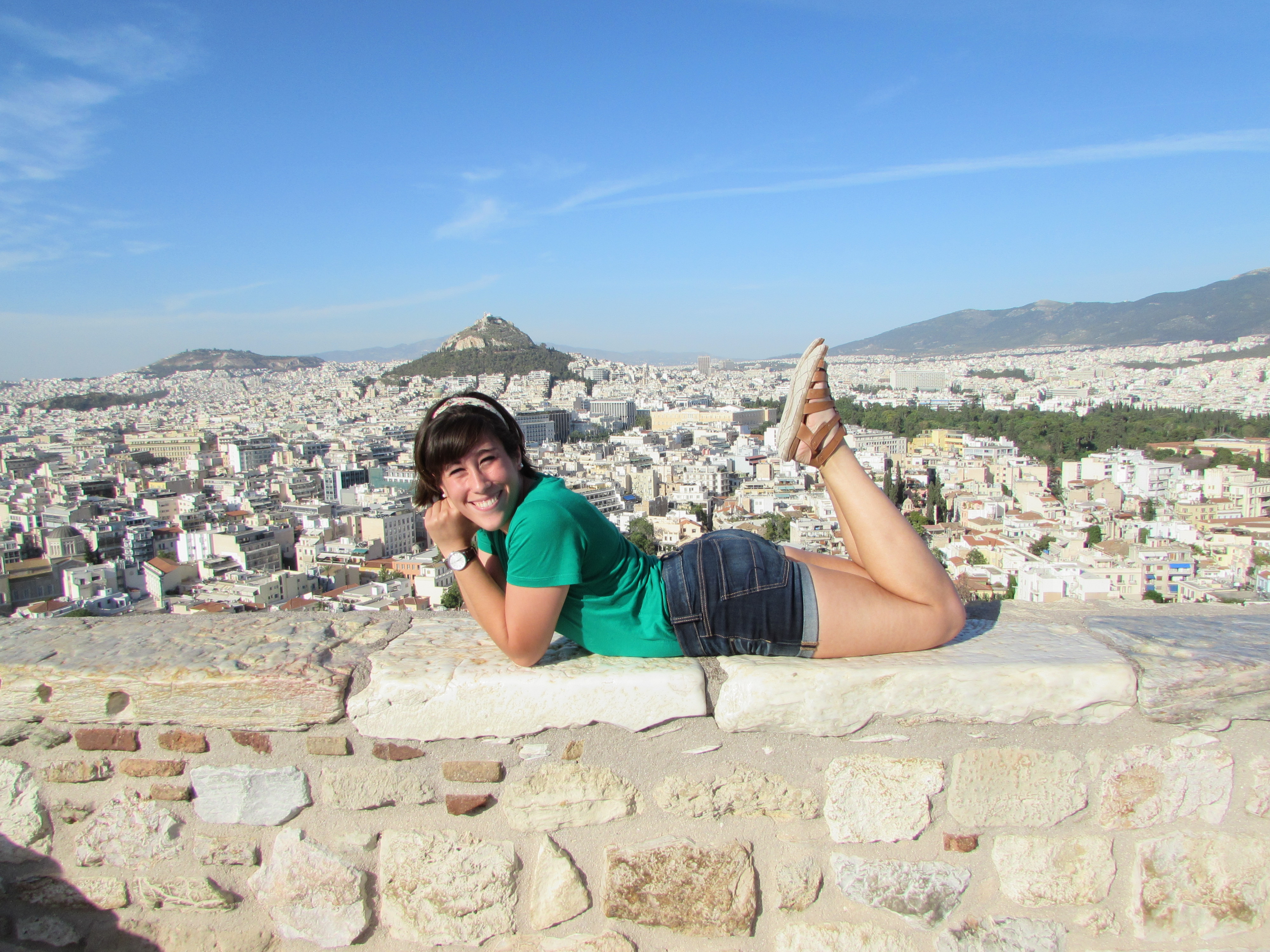 Author: Dezzarae Arce
Program: CIS Summer in Greece
Hi! My name is Dezzarae Arce, and I am currently a senior here at Valparaiso University studying mathematics and secondary education. Apart from academics, I am a a member of the University's Women's Cross Country team and a member of the Gamma Phi Beta Sorority. Being my senior year, everything is coming to a close, including the opportunity to study abroad. Thus, to fulfill my last humanities credit, I decided to study aboard. After I complete this credit, I will be gradating in August and becoming a high school mathematics teacher with the hopes in coaching high school girl's cross country.
To fulfill my last credit, I decided to study abroad. In choosing my destination, I wanted to go to a place where no one really goes or thinks to go. I also wanted my experience to be a complete culture shock including the language. So right away I knocked out London, Italy, Spain, France, and Germany. I eliminated these countries right away because I speak English, Spanish, and French and because some of these countries tend to have similar customs to American costums. I wanted to be surround by an unknown language and a culture where I had to adjust. I wanted to become frustrated and learn new ways of living. Thus, I choose to study in Greece. This summer, I will be studying in Athens, Greece and will be exploring different parts of Greece including an island. During my time abroad I will be visiting Delphi, Nafplion, Cape Sounio and the Greek island Crete.
This will be an experience of a lifetime and I am beyond excited to start this new adventure.