Author: Maia Moore
Program: Hangzhou, China – Study Center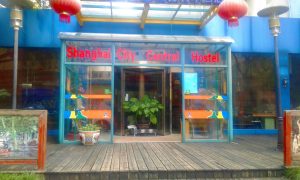 This past weekend, I took a weekend trip to Shanghai since it is only 2 hours
away. To save a few yuan (I am still a poor college student, after all), I stayed in a hostel for the first time. We have hostels in the US, but they aren't as numerous or widely used as they are in Europe or Asia. Since this was my first time staying in one, I wasn't really sure what to expect.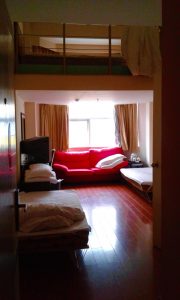 Booking the room was relatively simple. We went online, researched hostels, found one with good reviews and a reasonable price, and booked it through a hostel website. We had to put down a deposit beforehand and paid the rest when we arrived. The room was bigger than I expected. Since I was with a group of friends, we all decided to book a private suite with three beds, a couch that could be used for an extra person, and a private bathroom.
The next morning after our arrival, I headed downstairs to the restaurant that was located within the hostel. Hostel food has a little bit of a bad reputation when it comes to food. However, it was a good price for my budget, so I took the risk. For breakfast, I chose the "American" breakfast option, consisting of an egg, pancake, one sausage, one slice of bacon, and toast. It was…interesting. Although, it wasn't terrible.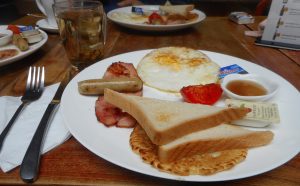 That night, I returned to the restaurant where breakfast had been served. The atmosphere was totally different. In the morning, the restaurant was quiet and had a little light peeking through the skylight ceiling. Now, the room was darkened but with party lights everywhere. People with a variety of different looks and languages filled the area. A soccer game was being shown on a large screen TV in the corner, and music was blasting all around us. My friends and I met a few new people and played pool with them into the night.
Every hostel is different, so students should definitely do research and look up reviews before they book their rooms. Overall, I had a pretty good experience and would stay in a hostel again.