Blogger: Katie Karstensen
Program: Windhoek, Namibia
From getting to know the sixteen other students I'll be living with for the next few months, art and history museums, climbing Table Mountain, and swimming with penguins, Cape Town quickly became one of my favorite places I've had the opportunity to visit and learn from.
To give a descriptive look into Cape Town, imagine standing on a beach with the ocean on one side, the city itself on a hill above you, and towering behind it lies Table Mountain with soft clouds rolling over the side of it like a waterfall, and to the other side you see Lion's Head, seemingly coming from the midst of nowhere. During our time in Cape Town, we were able to go on a walking tour of the city to learn
more about the history behind the hustle and bustle of locals and tourists in constant motion on the streets. Our insightful tour guide, Lucy, was one of my favorite people I've met so far. She talked at length about her passion for feminism, but dislike of the term because of how people view it. Cape Town, as I'm realizing with most large, somewhat touristy cities in Southern Africa, contained a lot of juxtaposition. We passed a building that was formerly an execution house for local tribes Europeans were colonizing, that now stands as a church.

We passed a former prison that now acts a university. We went through a museum, another prison that held little attention for those who were imprisoned there. Cape Town comes out of tragedy. As I learn more about colonization of Southern African colonies, the best way I can relate it to something I'm familiar with is the treatment of the indigenous people in the United States. In the U.S. our treatment of Native Americans (taking over
their land, genocide, giving them small reservations of land to live off of) is similar to how European countries came to a land that wasn't theirs but took it as their own.
Visiting Robin's Island was another difficult learning experience. A short boat ride away, our group visited the island where up to 1,000 prisoners were held at a time who opposed the apartheid movement in Southern Africa. Prisoners, the most famous being Nelson Mandela, were kept in terrible conditions, tortured, and sometimes kept in solitary confinement. Only a few short years after the last prisoner was released, the island opened as a museum, "celebrating the freedom of oppression." Ex-prisoners are now tour guides, most of whom do it for the money. There were only three people from South Africa in our entire tour group; the rest were all white and from different countries around the world. The tour was a strange experience and very intense as we saw the room where our tour guide spent many years of his life and Nelson Mandela's cell that held him for eighteen years. Then right before we left the island, it was as if a switch had flipped and there was a touristy shop, incredible views, and penguins playing on the beach.
Table Mountain is one of the New Natural Wonders of the World. Climbing up the India Venster trail offered views of the entire city of Cape Town along the ocean, and unexpectedly a new friend. I don't have much (any) experience rock climbing but was feeling ambitious and wanted to take the less touristy trail up the mountain. I was doing really well and cheesily couldn't stop smiling because of the opportunity to be surrounded
by 360 degrees of God's natural beauty. I was enjoying going along the trail, marked by yellow spray-painted footsteps on the ground when I came to a place in the trail where I couldn't figure out where to turn and couldn't find any of the yellow footstep markers.
When I looked up, I found a yellow footprint on a boulder at a 90 degree angle to the ground at my eye level. I could not for the life of me figure out how I was supposed to go up the side of this ten foot boulder to continue on the trail. Then Robin appeared, a 72-year-old member of the South African Mountain Club. We greeted one another, and I told him I was taking it slow, and he could go ahead of me, hoping I would be able to watch and figure out just how to get on top of this rock. Knowingly, he asked if I would like for him to show me how to get up the rest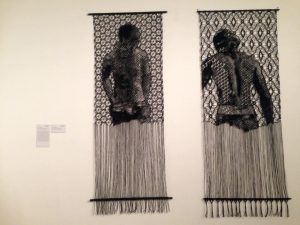 of the trail. Robin climbs Table Mountain once a week to keep in shape. As we hiked up the rest of the mountain together, Robin shared stories of his life with me and saved my life at one particular difficult section when I slipped on a rock but Robin was there to catch the handle of my backpack and pull me up to a rock to prevent me from falling off the side of a steep boulder. Robin was an electrical engineer with two kids and a couple of grandchildren, one who we discovered goes to University with my sister in Indiana (yay for small world moments). His family originally came from Britain, but Robin was born and raised in Cape Town. Recently Robin had retired and become a widower, and in protest of becoming the old man that sits home all day and watches bad television, he makes sure to leave the house everyday, whether it be swimming in the ocean, boating, climbing a mountain, exploring the city, or spending time with his friends.
— Katie