Author: Casey Bremer
Location: Viña del Mar, Chile
Pronouns: She/Her/Hers
As I reflect on my past semester in Chile, I think about all of the amazing people I met, the unforgettable moments, and the many life lessons I have learned in the past 4 months. But before this semester, I was actually uncertain about spending my semester abroad in Chile. I was considering studying in Zaragoza, Spain or Puebla, Mexico instead, and was doubting my final decision to go to South America. But now, looking back, I can't believe I was second-guessing myself. Studying abroad in Viña del Mar was, without a doubt, one of the best decisions of my life. I can't stop talking about Chile, and all of the love I felt there, and I want everyone to experience this amazing country! I think other Valparaiso University students would really benefit from this experience, even though it might not be as iconic or well-known as other semester destinations, like Cambridge or other European programs. Chile has without a doubt become my favorite place in the world, and I just want other people to love the South American country as much as I do. So, in no particular order, here are some of the top reasons why other students should study abroad in Viña del Mar, Chile.
The UVM International Club: The University of Vina del Mar is really special. Not only are the courses really enlightening, but the social aspect is incredible. I've never seen a university that is so accommodating to international exchange students. They have a really well-developed International Club, in which 50 Chilean students organize events and outings for about 100 international students. Every Chilean that I met through this club greeted me with nothing but kindness and eagerness to teach me about their culture and country. In addition, this club was a great way to learn about other countries. Every few weeks, we would organize special events to learn more about other students' home countries. So we had days about Mexico, France, Finland, Peru, and various others. Every time the club got together, it was so much fun and by the end of the semester, we were like a little family and super sad to leave each other.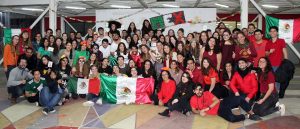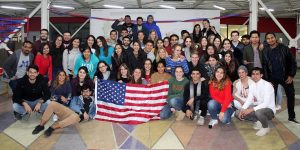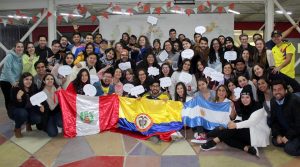 Cultural Exchange: Because of the International Club, I got to know people from all around the world, not just from Chile. Some of my best friends from the semester were from France, Germany, and Mexico. So I ended up learning about their cultures as well, and we spent a lot of time discussing the differences and similarities between our home countries. For example, I spent a lot of time with a boy, Paul, and a girl, Fanny, both from Paris, France. It was really interesting to hear about their experiences in Europe, and I feel like I learned a lot about French culture just from hanging out with them. Plus, they taught me some really good French slang for when I visit them in Paris!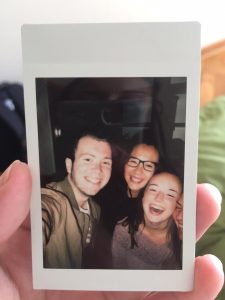 Language Skills: Since not very many people in Chile speak English (mostly just the younger generation), you'll get to practice Spanish daily and your language abilities will improve so much! I had a friend from Germany, Laura, who arrived in Chile and spoke absolutely no Spanish. But by the time she left, just 4 months later, she had reached level B1 and was speaking really well. Overall, Chile is a great place to practice your language skills, simply because you have no choice but to practice every day. And every Chilean that I met was more than happy to teach me something new or explain something that I didn't understand.
The People: You will meet so many great people and form amazing friendships! By the time your semester ends, you will feel like you have a family in Chile. In all of my travels, I have never met kinder, warmer people than the people I have met in Chile. They go out of their way to make sure you are taken care of and happy. In addition, they understand that you might not be fluent in Spanish, and are always willing to help explain an unfamiliar word. The Chileans I met also seemed to love the fact that exchange students come to their country, and they love sharing their culture. Throughout the semester we celebrated birthdays together, traveled together, and formed really strong friendships. Before I left they wrote me letters, gave me gifts, and went out of their way to spend time with me- just to make sure that I knew how much they loved me and would miss me. They are one of the main reasons why I love Chile so much.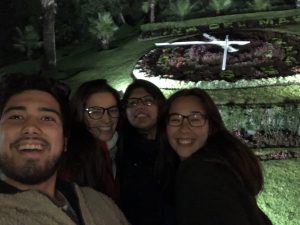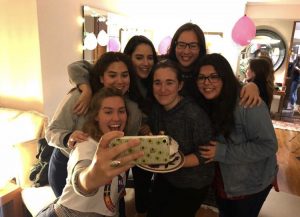 Nature: If you like nature, then Chile is the perfect choice for you. As the longest country in the world, Chile has countless places to visit, with so much diversity in the landscape. From the driest desert in the world in the north (Atacama) to one of the most beautiful mountain ranges in the south (Patagonia), there are so many varieties of places to visit! Plus, with 2,653 miles of coast, you will have endless beaches to visit. My friends and I loved just sitting on the beach in Viña, watching the sunset. Almost every day, the views were beautiful with constantly changing colors. I wholeheartedly believe that Chile has the best sunsets in the world.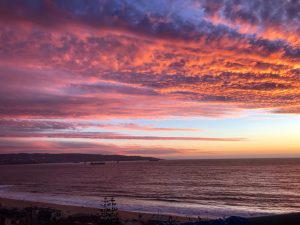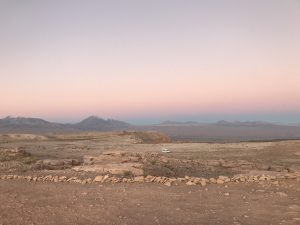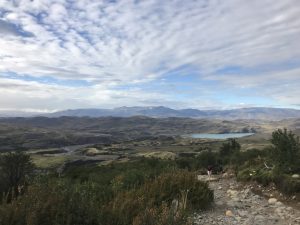 Personal Development: You will become so much more confident. Studying in a different country, learning a new language, being independent, and meeting so many new people- all of this helps your confidence immensely. After 4 months, you might not even recognize yourself! I never would have imagined how much I could change throughout the semester. I went from being more shy and introverted in the start of the semester, to actually performing a dance and presenting awards (in Spanish!) in front of 100 people at the university's goodbye dinner at the end of the semester! I can credit this personal change to nothing but living abroad and knowing I can survive (and thrive) in Chile.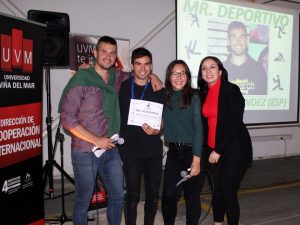 Overall, despite some initial doubts, studying in Viña del Mar was one of the best choices that I could have made. I met so many incredible people, saw unforgettable landscapes, improved my Spanish skills immensely, learned a lot about other parts of the world, and became a much more confident person. Because of this, I really recommend Viña del Mar to every student who is even considering a study abroad program. It was the best semester of my life, and it's been a pleasure blogging about it and sharing my experiences. Thanks for reading!